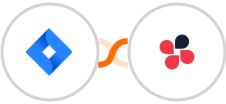 You probably use Jira Software Server to track issue for your projects. And probably hate having to leave your chat client to go to a separate website to see what's happening with your project.

Well, there's good news: you can now get notifications for new issue in Jira Software Server right in Chatwork, using this automation.

This is a great way to stay on top of things without having to switch windows or tabs all the time.
See more