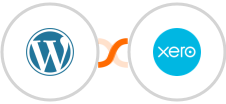 If you are a business owner, you know the importance of invoicing. In order to get paid for the work that you do, you need to send an sales invoice to your client. And if you are using Xero, it is a good idea to create an sales invoice for every post created in WordPress. Here's why:

Creating an sales invoice for each post helps keep your finances organized and makes it easy to track payments. It also ensures that you have a record of all the work that you have done for your clients.

So if you are using WordPress and Xero, be sure to use this handy little integration.
See more