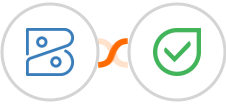 If you use Zoho Books as your bookkeeping software, there's an easy way to create task in Flowlu. With the help of this automation, whenever you create a new order in Zoho Books, a task will automatically be created in Flowlu for that order.

This is a great way to keep track of your orders and make sure that all the necessary steps are taken to fulfill them. Having task associated with each order makes it easy to keep track of what still needs to be done and prevents any steps from falling through the cracks.

Start taking advantage of the automatic task creation!
See more