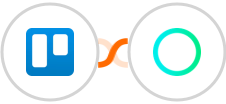 One of the most popular ways to manage projects is by using Trello. It's a great way to visually see what is going on with a project and it's easy to use. In addition, you can attach files to cards in Trello. This can be really helpful if you need to keep track of documents or other files related to the project.

However, what happens if you want to store those documents in Rossum instead of Trello? Can you still link the two together? The answer is yes!

This Trello - Rossum integration will allow you to create a link between the two. Any time an attachment is added in Trello, it will be created in Rossum as well.
See more