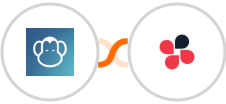 For many, Chatwork has become an essential part of their daily routine. It gives them the power to quickly communicate with their team without having to leave their email inbox.

But there are times when one may feel the need to share a document with their team and won't want to clutter up the chatroom with attachments. That's where PDFMonkey comes in handy.

Use this integration to automatically send a message in Chatwork whenever a new document is created in your PDFMonkey account. Let's get started!
See more