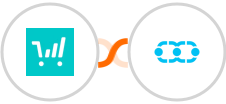 As an online store owner, you're likely using ThriveCart to manage your sales. And if you're like most business owners, you also use a customer relationship management (CRM) tool to keep track of your customers' contact information.

But did you know that you can easily integrate ThriveCart with Salesmate? This integration will allow you to automatically create a contact for each new purchase in Salesmate.

Not only will this save you time, but it will also ensure that your customer data is always up-to-date.
See more