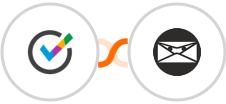 If you're a professional who works on one-to-one basis and uses OnceHub to manage your events, you may want to create an invoice in Invoice Ninja when an booking is created. This way, you can keep track of who has paid and make sure everything gets logged properly in your accounting software.

But manually creating invoice can be a tedious process. That's why we've created this handy automation to make your workflow efficient and easy. Whenever an booking is created, it will trigger a corresponding invoice in Invoice Ninja.

This can save you time when creating invoice and tracking payments for your events.
See more