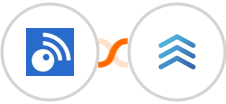 Follow Up Boss and Inoreader are both incredibly powerful tools on their own, but when you put them together, they're a force to be reckoned with.

When you create a subscription in Inoreader, this integration will automatically create a task in Follow Up Boss so you can keep track of what you need to do.

This can help ensure that your subscription are properly prioritized and that you don't forget any important steps.
See more