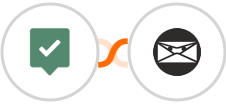 Creating a task in Invoice Ninja for every event created in EasyPractice can be very beneficial.

One reason is that doing so can ensure greater accuracy when tracking event details and assignments. Since EasyPractice is often used to manage large or multi-day events, having Invoice Ninja record all of the relevant information can be helpful in keeping track of what has been completed and what still needs to be done.

Additionally, having all task info in one place can make it easier for Event Planners to track progress and collaboratively communicate with other team members.
See more